The luxurious 4 Elements apartment is located on Rajska Street in the center of Gdańsk. The newly built building in which it is located the apartment is just 150 meters from the Amber Museum and 200 meters from the historic Rector's Church of the Carmelite Fathers St. Catherine.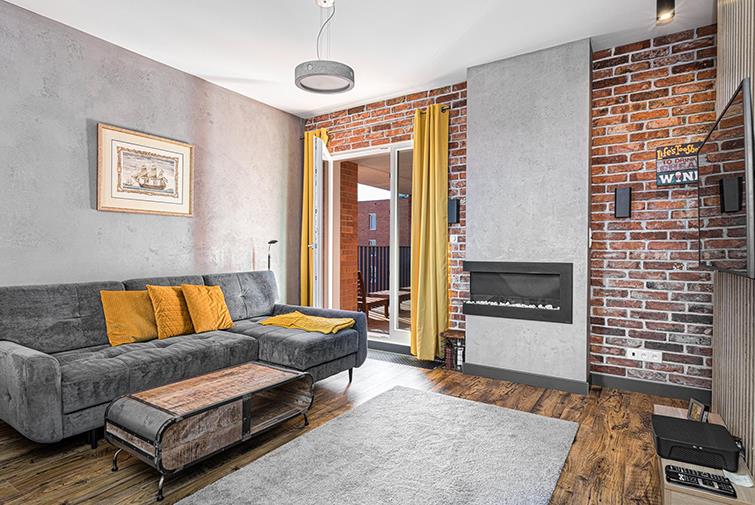 4 Elements is a unique place in the heart of Gdańsk where the four elements meet: fire, water, air and earth. This luxurious apartment
consists of a spacious living room with a fireplace, a loggia, two comfortable bedrooms and bathroom. In these comfortable conditions can stay up to 6 people so it's a good place for families with children. A private loggia allows you to admire the surroundings and relaxing in the fresh air while providing comfort and privacy. After an eventful day, warmth and peace will provide glow bonfires in the fireplace.
An undoubted advantage is its location in the very center of Gdańsk. On the other side of the street we have the Madison shopping mall and it takes us 5 minutes on foot to get to the old town. The apartment also has its own parking space.