Cała Naprzód (Full Steam Ahead!)
Tokarska , 80-888 Gdańsk
58 329 87 25
Cała Naprzód restaurant is situated on the 4th floor of the Maritime Culture Centre in the centre of Gdańsk old town. The restaurant's large hall can accommodate 100 people and features a glass wall offering a beautiful view out onto the Motława river and the "SOŁDEK" ship museum.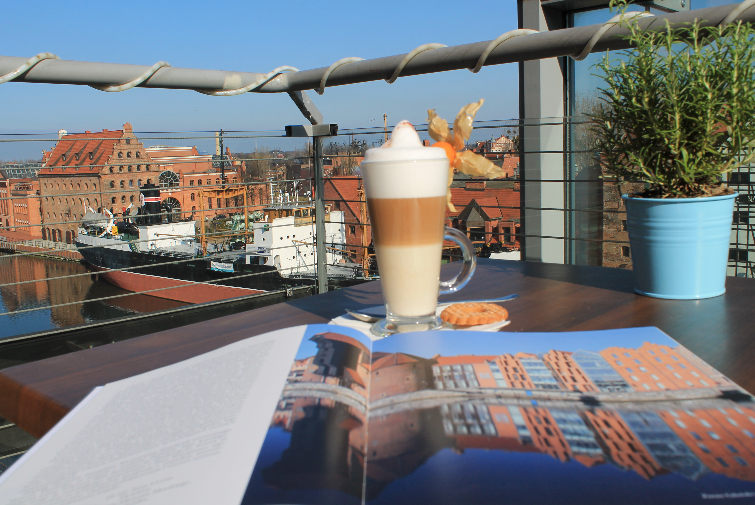 A meal out on the terrace is a great experience, especially in high season. From here you can enjoy views of Gdańsk's old town, and also get a unique perspective on some of the city's hallmarks – the Crane building, passing cruise ships and the yachts moored in the marina.
Cała Naprzód restaurant is located at one of the most famous landmarks of Gdańsk, right next to the Crane, on the fourth floor. It has an open terrace which guarantees incredible views. The restaurant offers Polish and European cuisine. We work very carefully to make each dish a real feast for the senses. We also organise all types of family events at the restaurant – celebrations of baptism, first communions or funeral meals. We also specialise in corporate events – gala dinners, social events and more. We have a conference hall suitable for up to 120 people, and can organise catering for up to 1000.