Bytowska 4, 80-328 Gdańsk
+48 58 554 70 07
+48 58 554 70 10
The five-star luxurious Dwór Oliwski City Hotel & SPA lies in the very heart of the Tricity Landscape Park, which is situated in the historical district of Gdansk – Oliwa. The place enchants with it's beauty and offers a truly unique atmosphere. Designed exclusively for Guests who appreciate beautiful design, the finest cuisine and professional service. Easy and fast access from the Lech Walesa airport in Gdansk and closeness to both - the Old Town in Gdansk and the Sopot Pier are additional advantages of it's extraordinary location.
Facilities for the disabled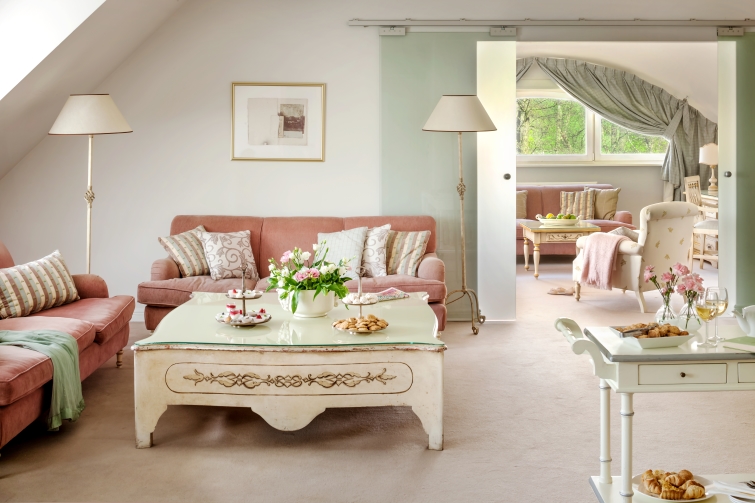 The perfect combination of quiet and intimacy with a wide range of rendered services makes the hotel very popular both among those who look for family entertainment, wedding planners, those travelling on business and popular personages from business, culture and sports circles.
70 stylish rooms are at the disposal of the guests (including 2 luxury apartments and 11 Junior Suite rooms). Additionally, the 1611 Restaurant, a popular Tricity restaurant offering modern regional cuisine operates in the hotel. Additional attractions include the 17th-century winery that offers a wide range of wines from all parts of the world and a teahouse with a fireplace. The hotel has a modern, fully equipped and air-conditioned Conference Centre for 200 people. The relaxation zone consists of a cosy SPA with a swimming pool, sauna world, jacuzzi, a sunny beach, relaxation zone and a cardio studio. The hotel offers free access to the wireless Internet (Wi-Fi) and a monitored car park. Easy access to most interesting tourist attractions of the Tricity.