Mariana Hemara 1, Gdańsk
+48 570 191 910
5-dish tasting menu + 4 cocktails
dishes - 129 PLN 4 cocktails - 89 PLN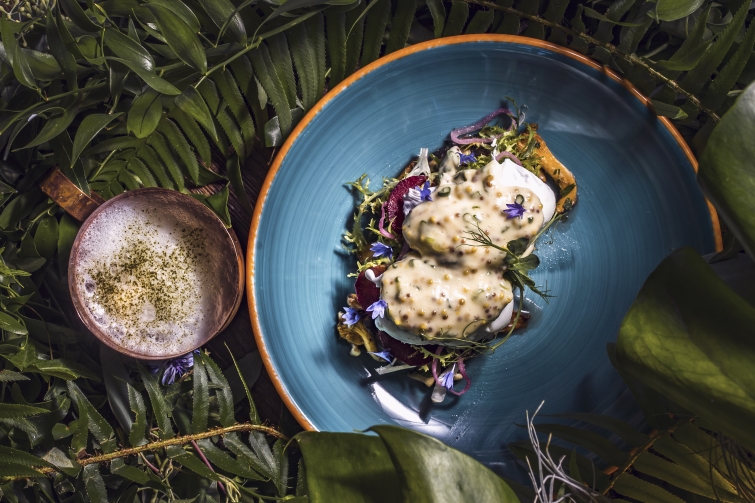 Guests. The guiding idea of Eliksir is so-called foodpairing so the art of combining flavors. In our case, it is combining dishes with specially matched cocktails. In our menu, to each dish there is a specially matched cocktail that complements its taste and makes the dinner unforgettable culinary experience. What is more our menu is always based on seasonal and local products. Come and try our unique flavor combinations specially selected by our Head Chef Paweł Wątor and the Head of the Bar Pavlo Gorianskyi.
For reservations for min. 4 Guests we add 10 % service charge.

Eliksir is a unique place in the Tri-City - it is a combination of a cocktailbar, restaurant, cigar room and an independent event space where quality is always put first.

Eliksir in a glance : - 2nd best restaurant in Gdansk according to prestigious Gault & Millau yellow guide 2019 and 2020 - From 05/2018 - we are continuously in TOP 4 on TripAdvisor among 800 restaurants in Gdansk. We also received Tripadvisor Quality Certificates for 2017, 2018 and 2019 - Wa are the best "Gastro Bar" according to prestigious "Bar of the Year" 2017 competition - We are one of the largest cocktailbar in Poland - We belong to the group of World's Best Bar's - In 2019, the Vogue Poland magazine listed us among 10 most beautiful cocktail bars in Poland.
5-dishes - 129 PLN 4 cocktails - 89 PLN
Offer vail till 31 / 12 / 2020
Contakt: info@eliksir.pl
+ 48 570 191 912