Gdańsk's Water Supply Trail
Summer on the Trail - visit 3 reservoirs, collect the reward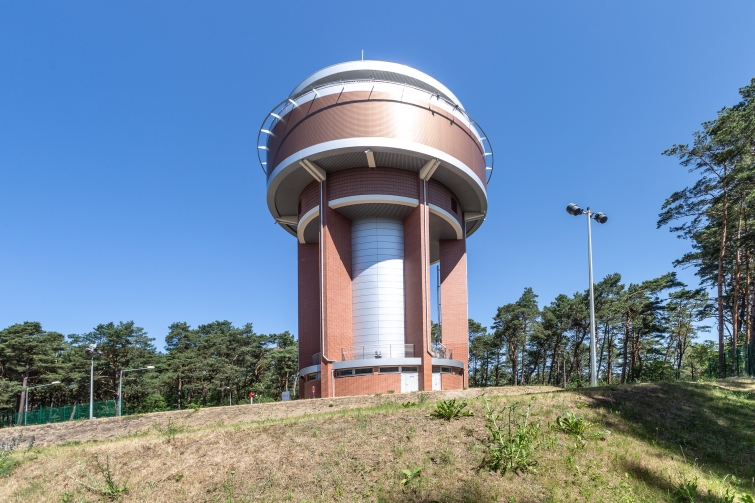 Discover the undiscovered parts of the city.

The Gdansk Water Supply trail consists of two historic underground water reservoirs and one modern water tower with a unique observation terrace, allowing you to gain a completely new view of the city.

For only 18 PLN (admission to the Kazimierz Reservoir is free, Stara Orunia Reservoir and Stary Sobieski Reservoir – entrance charge 9 PLN) you can visit the facilities with a guide, see the wonders of technical prowess and explore nature's secrets. Receive a stamp collection card from the guide, collect a set of 3 stamps and pick up the reward: a glass water bottle or a designer backpack with bat wings. #wejdznaszlak #gdanskiszlakwodociagowy.
Terms and conditions HERE.
Sign up for a visit. Bookings at www.szlak.gda.pl.
Tickets also available at the facility (payment via card or cash). The Campaign lasts for two months of summer vacation (in September it will still be possible to collect stamps in Kazimierz Reservoir and Stary Sobieski Reservoir, but not in Stara Orunia Reservoir – it closes in September due to the hibernation of bats).
contact details
gsw@giwk.pl, tel. 602 278 051