Tobiasza 9, 80-837 Gdańsk
+48 58 320 0 320
+48 58 320 03 21
"Admirał" Hotel **** is located almost in the centre of the Old Town in Gdańsk. It is nothing like a typical hotel by the Motława river. A truly admiral standard and class prevailed there. The facility combines modernity and luxury with marine, cosy atmosphere. As a result, guests may feel extraordinarily like nowhere else.
Facilities for the disabled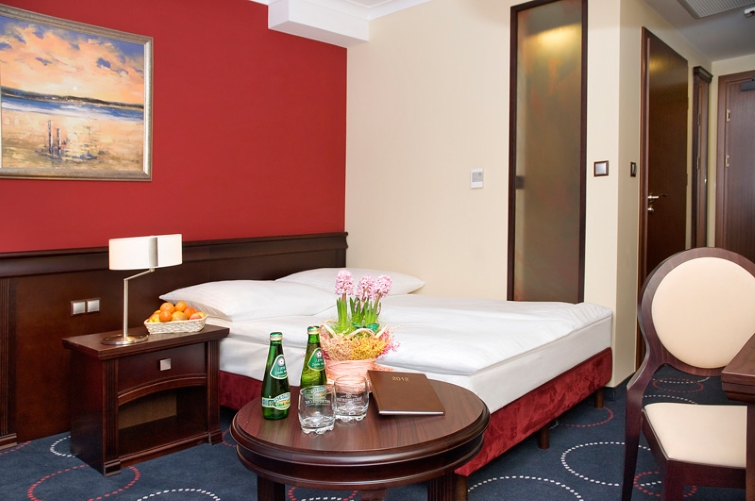 The unique atmosphere of the Old Town in Gdańsk, professional and friendly staff, comfortable accommodations, tasty cuisine straight from Admiral restaurant and the possibility of relaxing in the recreation zone should make guests come back here again. One of the main advantages of the hotel is, of course, its convenient location: from the centre of Gdańsk, where "Admirał" Hotel is located, it is a stone's throw from both the Baltic Sea and Motława River.
Each room is carefully equipped and aesthetically designed. Sleeping in them and the stay itself should thereby be very comfortable. The hotel offers rooms adjusted to meet the needs of the disabled, too. Furthermore, there are Wireless Internet zones in the facility.