Komandorska 59, 81-232 Gdynia
+48 58 623 36 39
+48 58 661 72 14
Antares Hotel has 55 comfortably furnished rooms at a good price. You may choose from 15 single rooms and 40 double rooms. In each room you will find a bathroom, TV set, radio and telephone. The price includes wireless Internet access.
Facilities for the disabled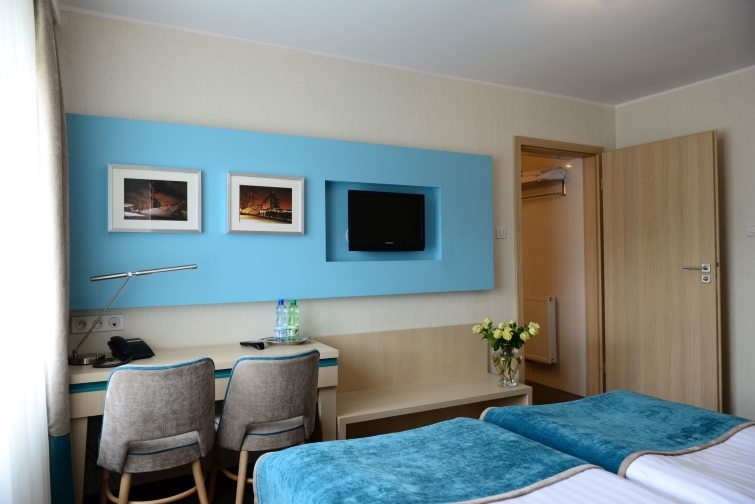 There is a hotel car park, but you can also use the neighbouring 24-hour guarded car park if you wish. Our café bar is open from 5:00 p.m. to 11:00 p.m. everyday. Do not hesitate to visit our billiard room and fitness hall. Our hotel is a perfect place to spend your holiday as well as to organise conferences and training courses. Four the participants of conferences, training courses and special events we have 2 conference and banqueting halls which can accommodate approximately 15 and 30 people. We provide all meals during conferences. We also have in our offer smaller family celebrations.
Each guest is treated individually – we do what we can to suit his or her specific needs.
We will try to meet all your requirements.