Marynarki Polskiej 71, 80-557 Gdańsk
+48 58 762 06 05
Arena Expo Hotel is located 400 metres from the Energa Gdańsk Stadium and in the neighbourhood of the "AMBER EXPO" International Fair complex. Such location of the hotel enables guests to efficiently reach the historical centre of Gdańsk, central railway station and airport.
Facilities for the disabled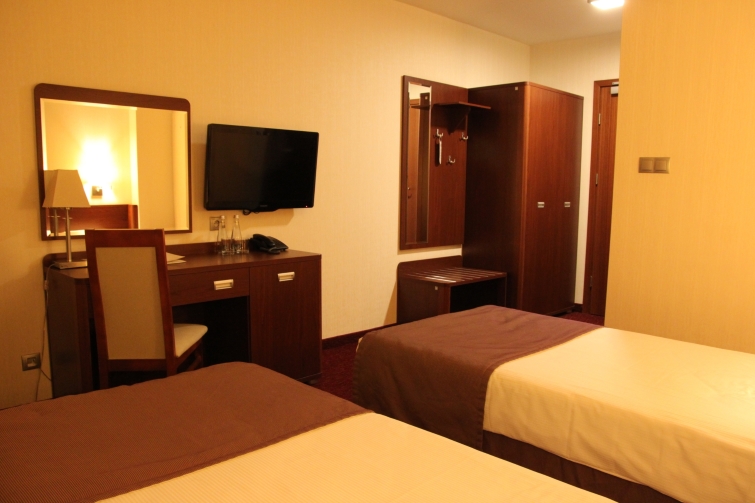 Convinient access to Arena Expo Hotel is possible thanks to the recently built tunnel under the Martwa Wisła (Dead Vistula) River, officially known as the tunnel of the Abp. Tadeusz Gocłowski. It is a part of Słowacki Route and connects Western regions of the city and the Port Island where Słowacki and Sucharski Routes meet.
Modern, air-conditioned rooms will meet the expectations of even the most demanding guests. Each room has a fully equipped and innovatively designed bathroom with shower. In theirs room our guests have free wireless Internet access and satellite TV.
In Arena Expo Hotel there is 66 rooms altogether that can accommodate up to 119 people.
Spacious and free parking is available in front of the hotel.
Fully equipped conference hall enables holding meetings and training courses.