Tuwima 12, 80-210 Gdańsk
+48 58 343 87 00
+48 58 343 87 01
Impresja Hotel *** is a newly built facility located among old tenement houses of the quiet and calm street in Wrzeszcz. Convenient location of the hotel makes it possible to efficiently access all the important places in Tricity by car or public transport.
Facilities for the disabled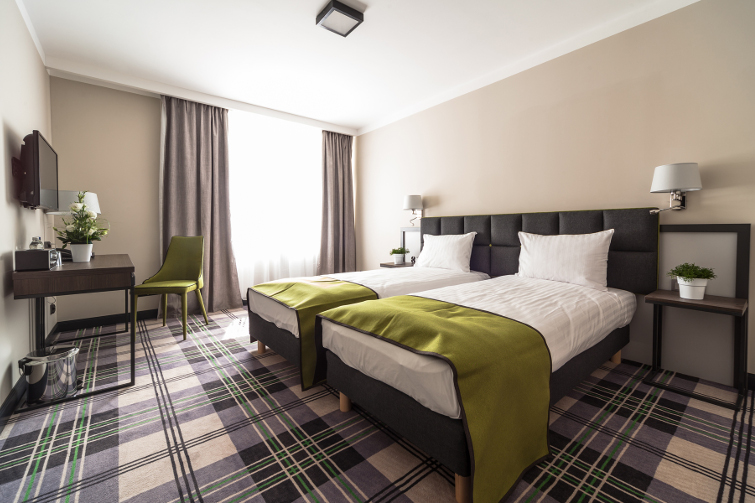 A car trip from our hotel to the Old Town takes 10 minutes, whereas Mariacka Street can be accessed in 25 minutes by foot. There is a cinema and Baltic State Opera next to the hotel. There are 20 single rooms and 10 double rooms in the hotel. Each room is tastefully furnished and is equipped with a LCD TV set, telephone and radio. Wireless Internet access is also provided. Guests with Tourist Card get 10% discount.