Jana Jerzego Haffnera 88, 81-715 Sopot
+48 784 020 444
Hotel Sopo is a four-star offer for those who are looking for extraordinary accommodation to spend their free time or for a perfect site to organize business meetings.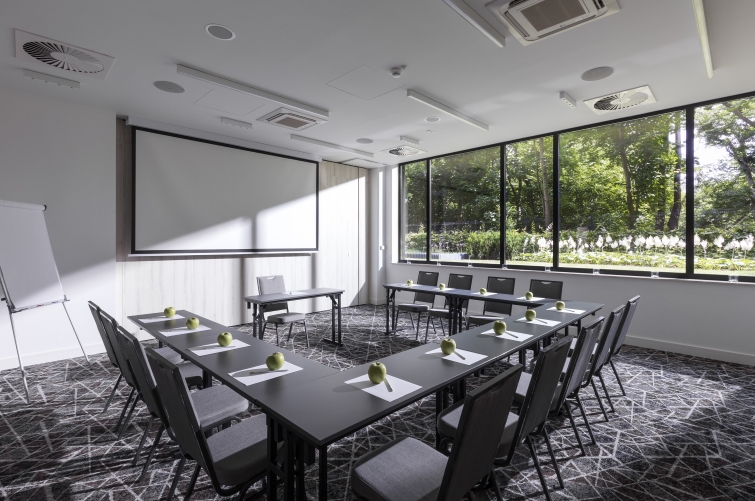 The interior has been designed in combination of wood and copper which bring a warm glow, calming vibes and create cosy charm to an airy, industrial space.
Our Hotel is a terrific place to organize family events – First Communion events, wedding events, anniversaries and many more which ought to be accompanied with unique service.
Conferences by the sea motivate the organizers and draws their participants' attention by the number of the attractions in Sopot. Conference centre in Hotel Sopot* consists of a modern, modular conference room, which is located on the ground floor with a full access of daylight.
The SPA offer, inspired by the world of flora, has been enriched with numerous findings in cosmetology. Relaxation body treatments and highly-effective facial caring treatments dominate.
The SPA of Hotel Sopot consists of 5 treatment rooms, sauna and relaxation area and fitness area. After using our gym you may feel more endorphins and energy for a whole day. Fitness room, which has been arranged in an interesting way, you may take care of your shape and condition. High quality equipment allows to adjust the level of physical activity to your own capabilities easily.