Nadmorska 10, 84-360 Łeba
59 866 13 66
A year-long, family "Wodnik" Hotel in Łeba is located in a tourist and recreation district, surrounded by a forest next to the beach and at a small distance from the Łebsko and Sarbsko lakes. It has the Family Friendly Hotel certificate.
Facilities for the disabled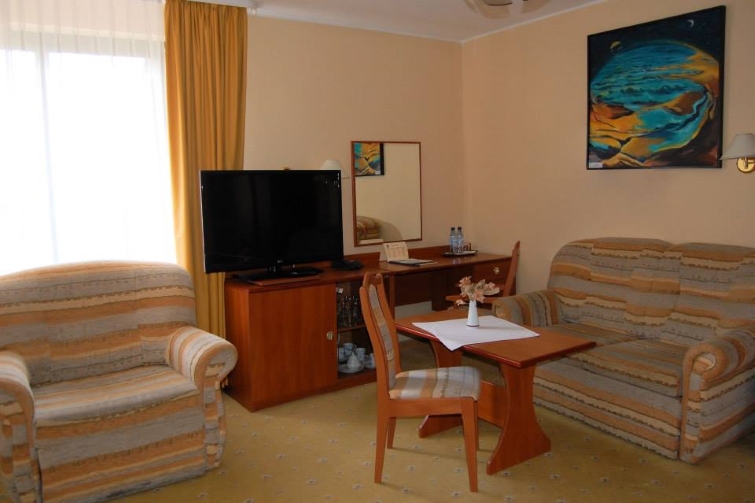 The Hotel has 229 beds in double apartments, single and double rooms and double rooms with an extra bed, equipped with bathrooms. All rooms have a telephone, TV set, radio and a fridge. Guests can also use a restaurant, café, banquet hall and conference rooms with sound amplification, audio and video equipment, a hairdresser salon, cosmetic salon, massage studio, a sunbed, Wodnik Hotel Beauty and Health Centre, secure car park, garages, beach equipment rental and a playground for children. The hotel offers recreation throughout the year including a Christmas and New Year event with a New Year's Eve Ball, Easter holiday events, conferences, training courses and conventions, special parties, excursions, dancing parties, bonfires and balls for kids.