Leśników 3, 83-047 Pomlewo
+48 58 692 07 80
+48 58 692 07 82
With its picturesque location only 25 km from the centre of Gdansk, the hotel in the Kashubian region is a perfect place for a weekend away from the city hustle and bustle with the family or friends. Kozi Gród also guarantees successful business meetings with a subtle dose of entertainment.
Facilities for the disabled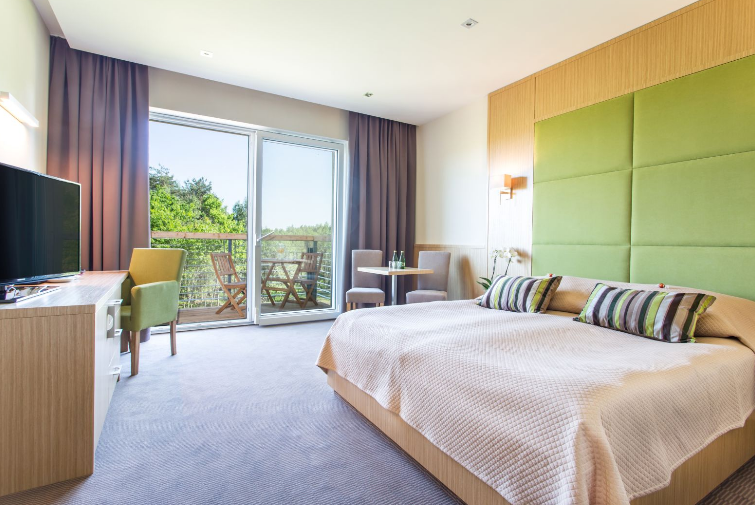 Kozi Gród is a unique four-star hotel in a picturesque corner of the Kashubia. The nearby green areas, Kashubian forests, hills and the nearby Przywidzkie Lake offer the unique atmosphere, the proximity of nature and enrapturing views. The elegant minimalism of the interior design and furniture, with colours referring to the surrounding nature, has the soothing effect on the senses. Kozi Gród is not only a hotel far from the city rush but also a unique place for an active recreation with a modern version of delicious regional cuisine.