Pszenna 1, 80-749 Gdańsk
+48 58 300 27 50
+48 58 300 29 50
Book your stay in the heart of Gdansk! Novotel Gdansk Centrum is an ideal base for exploring Gdańsk's Old Town. Literally 5 minutes' walk from Long Market with beautiful sights - The Neptune fountain, the Town Hall, the nearby Crane, the St. Mary's Church and all the unique atmosphere of Gdansk in its most sought after editions, all within walking distance.

Facilities for the disabled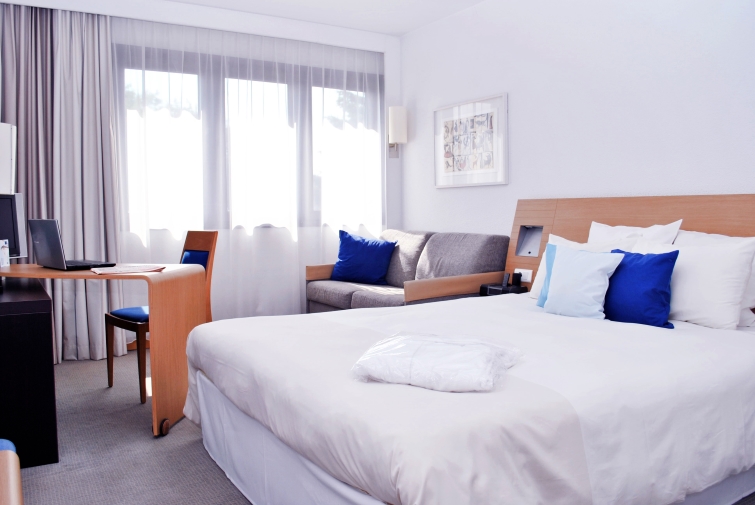 The buildings surrounding the hotel area separate it from the street creating a secluded space converted into a garden where you will find colorful and attractive outdoor playground. It is also a place to sit down for breakfast or enjoy a meal from the NOVO SQUARE Lounge Bar that serves international cuisine. It is an ideal place for entire family leisure.
For those looking for activity, a fitness center is available at the venue, bicycles can also be rented to travel around historical neighborhood. Near the hotel, there are water equipment rentals, where you can rent kayaks and face the traffic flowing through Gdańsk - Motława.
We know that every moment spend with family is very important, so after a busy day, you can relax in a room with air conditioning and free WiFi. Younger guests will surely appreciate the games console and interactive table located in the hotel's lobby.
Gdansk Central Railway Station is 1.5 km away. Parking is available on site. The hotel is 1.5 km away from the shopping center and 14 km from Gdansk International Airport.