Jelitkowska 20, 80-342 Gdańsk
+48 58 558 91 00
+48 58 553 04 60
Facilities for the disabled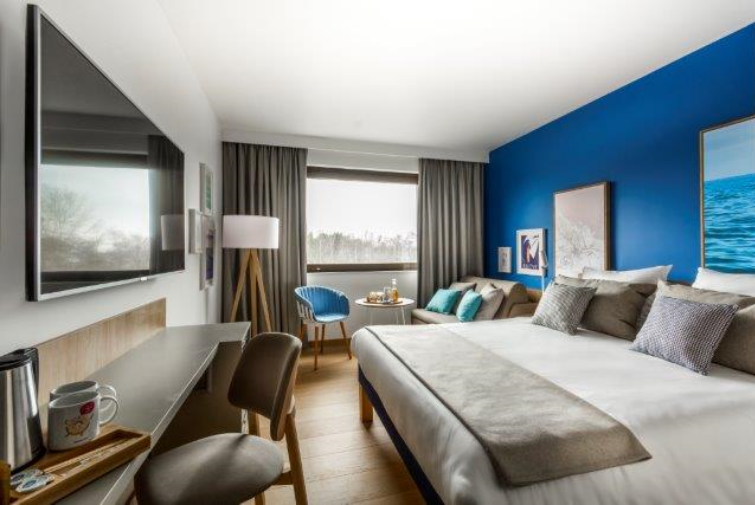 A 10-minute walk from the hotel takes you to the concerts and events taking place at Ergo Arena, less than 3 km from the popular Sopot pier. The historic Old Town of Gdansk is 10 km away and can be reached by public transport.
The hotel building is surrounded by a vast green area. You can play tennis there, and kids will enjoy spending time in a well-equipped playground. Hungry? Thirsty? Right next to the playground you will find a bar serving drinks and snacks - all within easy reach. In another part of the green area there is a space for bonfires - just perfect for the evening sausages.
After a long day at the beach, parents can relax in the sauna and children enjoy a playroom or video game or table football. The NOVO SQUARE Lounge Bar with a special children's menu is a great place to have a meal, a snack or a drink. Families can also enjoy free use of the indoor pool and fitness center.
The hotel has free Wi-Fi, and cable TV - if you need entertainment in your room.
Gdańsk Lech Walesa airport is 15 km away, Gdańsk Oliwa Railway Station is 4 km away, and the city center and Gdańsk Główny Railway Station are 11 km from the Novotel Gdańsk Marina. There is a large fenced car park.