Toruńska , 80-747 Gdańsk
504 84 64 47
Out of a love for both skiing and coffee, we have opened the first branch of Fischer Ski Cup of Coffee. You can find us in Gdańsk, at no. 18 d/f, ul. Toruńska.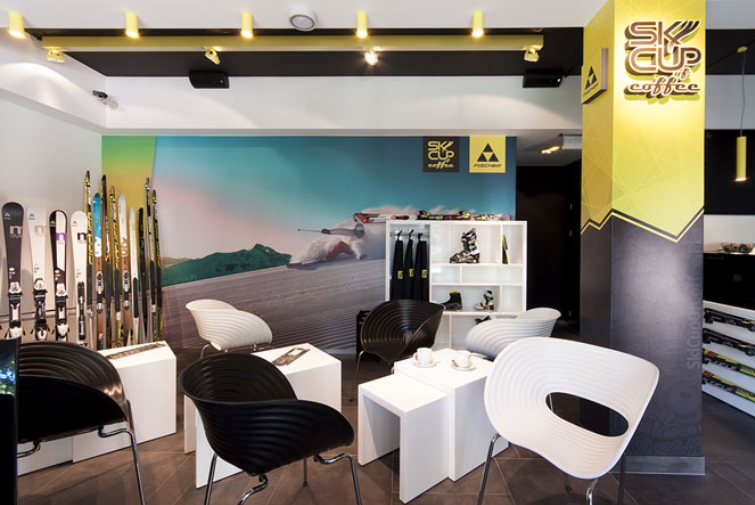 Before the café was established, Carving Academy already had 15 years' history of trips with the excellent Fischer skis, many tests, visits to the factory and discussions over coffee at ski resorts all over Europe.
The café is a reflection of what matters to us and how we choose to live. We want to offer you the best coffee and delicious cakes, and to give you the chance to admire the latest ski collections by Fischer, as well as watch a cool skiing film on our screen. We have chosen a location that's in the city centre, but away from the city's noise; a place where one can rest and talk.
Along with our coffee, we also offer advice and information about the latest collections by Fischer and a complete portfolio of Carving Academy's winter trips. In the historic surroundings of Gdańsk's bastions on the Motława river, we also offer Nordic walking training in summer and Nordic Ski training in winter.