Chmielna 10, 80-748 Gdańsk
+48 732 340 603
Słony Spichlerz ("The Salty Garner") – Restaurant Market, as the first place in Tricity (Trójmiasto), hosts numerous restaurateurs under its roof who at attractive prices offer high-quality meals and their own cuisine. The main idea of Słony Spichlerz has been to create the culinary heart for the local community and tourists who want to enjoy the numerous tastes of Gdańsk.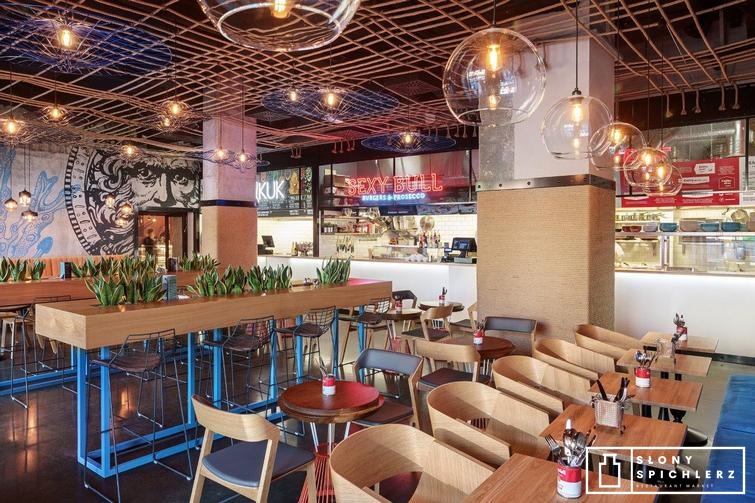 Słony Spichlerz is the creation of a popular gathering place for inhabitants and visitors of the big city where everyone feels comfortable and gladly comes back. At weekends, the Restaurant Market offers breakfasts from all over the world, and during the entire week it serves lunch and dinner as well as late supper and nighttime snacks, especially at weekends. The biggest advantage of the venue is the diversity of tastes, as the Mediterranean, Asian, Polish, Italian, and Mexican cuisines are combined. In the restaurant there is also a drink bar, which serves its own cocktail creations, and a unique pastry shop.
Słony Spichlerz is not only inspired by the location of Gdańsk and the vicinity of the sea, but also gives us the opportunity to enjoy the inimitable atmosphere of the historical surroundings. Modernity and tradition meet here.