So Stay Hotel City & Cusiness
Kartuska 18, Gdańsk
+48 58 506 53 33
+48 58 506 53 32
The So Stay Hotel is located in the center of Gdańsk, close to the major historical and cultural attractions. This is the first socially responsible facility in Poland.
Facilities for the disabled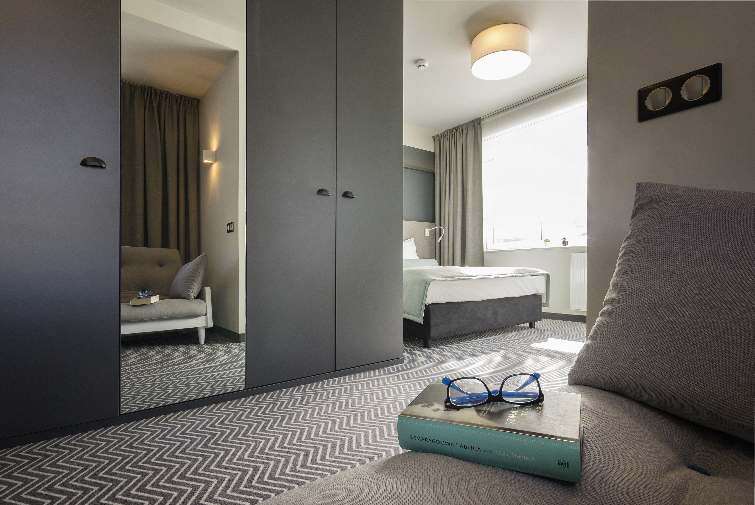 So stay hotel was created for young people who have a difficult start in adulthood by investing in their education, create internships and first workplaces. The So Stay Hotel is an intimate place with a friendly atmosphere.The guests are hotel's top priority. Every day the stuff work to improve the quality of services and ensure the maximally comfortable stay for their guests. Tourists will appreciate the intimate atmosphere of the hotel, as well as the proximity of the Old Town, numerous restaurants and cultural attractions.
Hotel offers many attractions for our guests, including: bicycle rental, coffee to go, and special pillow menu.
Adventages of the So Stay Hotel
16 air-conditioned rooms, the intimate atmosphere is guaranteed,
Restaurant and bar - menu based on regional ingredients from reliable suppliers,
Training room - conditions to organize trainings and workshops for big groups of participants,
Free Internet access in the hotel,
Ideal location - proximity to the airport and major attractions of Gdansk,
A wide range of additional services - for the comfort of our guests,
Business operation based on the principles of corporate social responsibility,
Access directly to the hotel by the means of public transportation.
Welcome to the So Stay Hotel in Gdansk - Poland's first socially responsible hotel!