Bitwy pod Płowcami 55, 81-731 Gdańsk
+48 882 379 198
Sopot 34 is a campsite with caravan spaces and camping places as well as comfortable wooden cottages, fully equipped, with bathrooms, kitchenettes and terraces.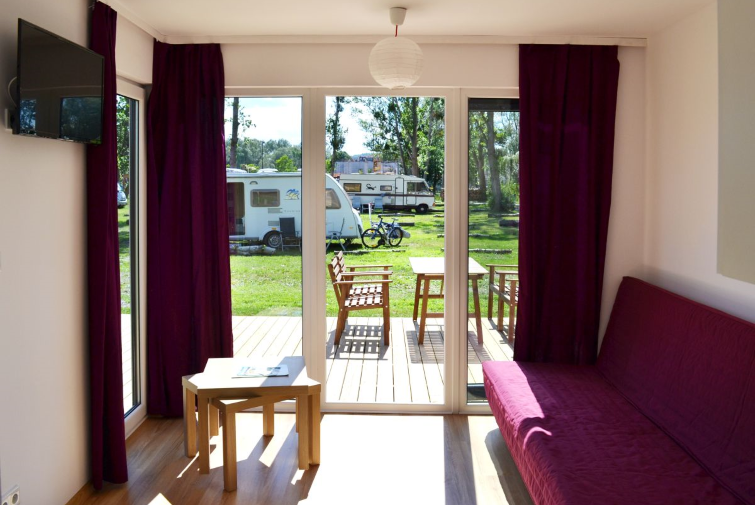 It is a perfect place not only for sunbathe lovers, but also for those who love water sports, active recreation, as well as for people wanting to explore the city and its attractions.
Sailing and windsurf courses. Balneological zone with the brine from St. Wojciech Spring, inhalations, Finnish sauna, cold and warm Jacuzzi. Playground, outside gym and thematic events. Campsite.
Distance:
• from the centre of Gdańsk – 13 km
• from the airport – 16 km
• from the central railway station – 12 km
• from the centre of Sopot – 500 m