The World premiere of opera for children "The Time machine"
Aleja Zwycięstwa 15, 80-219 Gdańsk
58 763 49 12
Opera for Children "The Time machine" - family ticket for 2 kids and 2 adults at the price of 180PLN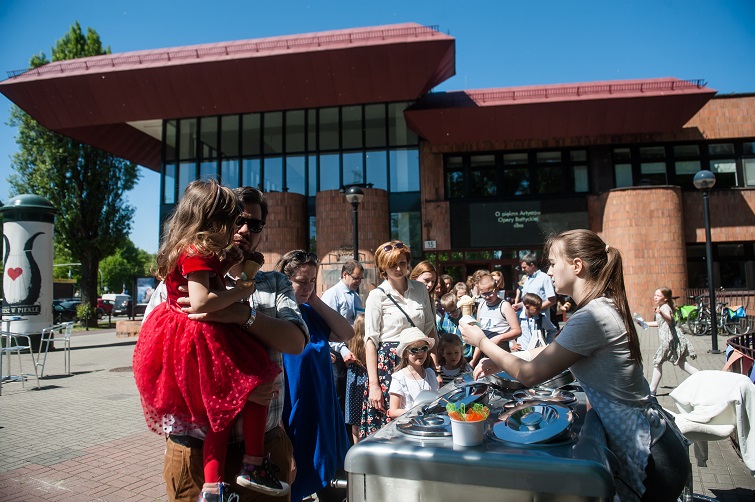 Family direction: Opera!
You can't be bored on the seaside! A wide Gdansk cultural offer includes the largest cultural institution in Pomerania – Baltic Opera in Gdansk. In August 2020 we invite all music lovers – adults and kids, for the world premiere of opera for children "The Time machine" by Francesco Bottigliero. In special offer you can find family ticket for 2 kids and 2 adults at the price of 180PLN.
The Time machine
Can there be physics in the opera? Is it possible to travel in time? And can a cockroach be an opera character? Fifteen-year-old Antek, a great physicist fan, accidentally gets entangled in an extraordinary story. Together with Monika, they must understand the clues left to them to find a cure and save Professor Teofil. Will they succeed? We will find out in opera!
The offer is avaliable until August 22, 2020.
Website link and online tickets - click HERE.
Contact
Ticket office (since July 24, 2020)
Mirosław Ołdak
Phone 58 763 49 12/13 w. 342, 58 763 49 06
e-mail: kasabiletowa@operabaltycka.pl
Groups
Anna Juszczak
e-mail: anna.juszczak@operabaltycka.pl
Phone: 58 763 49 12/13 w. 344 , 58 350 06 15